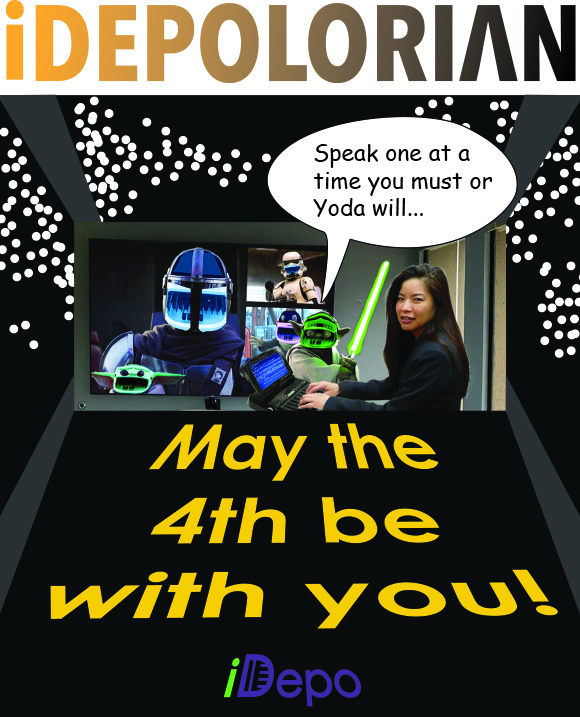 It doesn't take a Jedi to know that iDepo is the way to handle all of your discovery needs. And it's no mind trick that we offer e-filing, process serving, record retrieval, and the best steno reporters this side of the galaxy. As guardians of the record, come to the light side and see what iDepo can do for you.
iDepo is the way.
---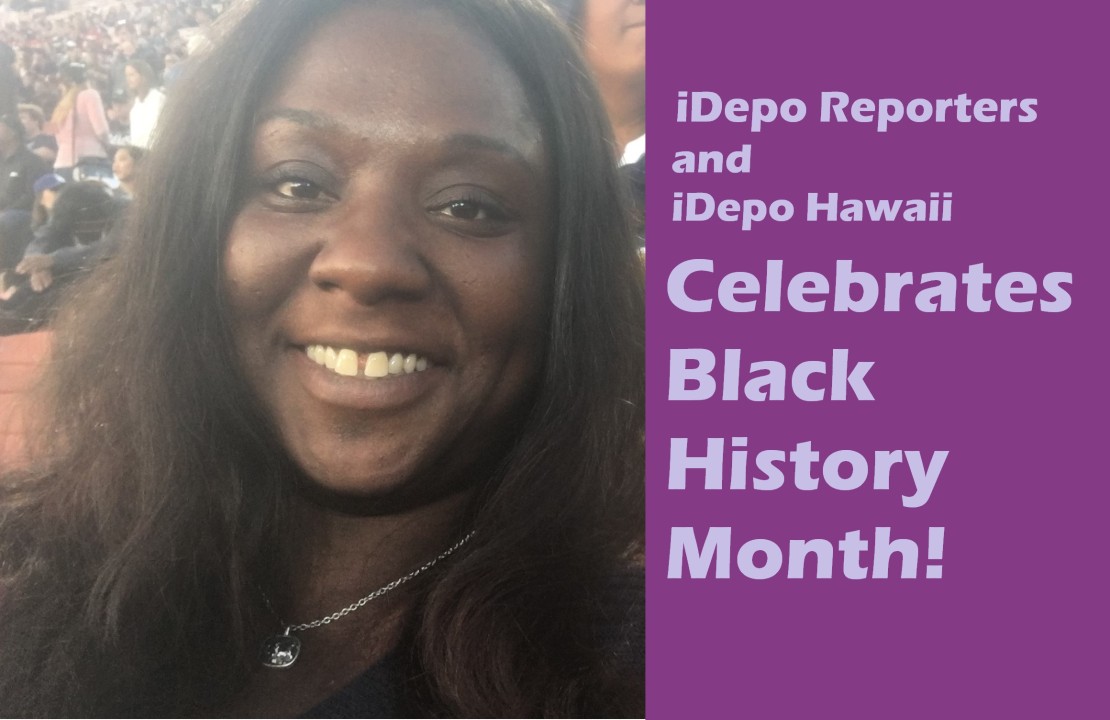 iDepo Reporters and iDepo Hawaii Celebrates Black History Month  Click here to view article.
---
Sidebar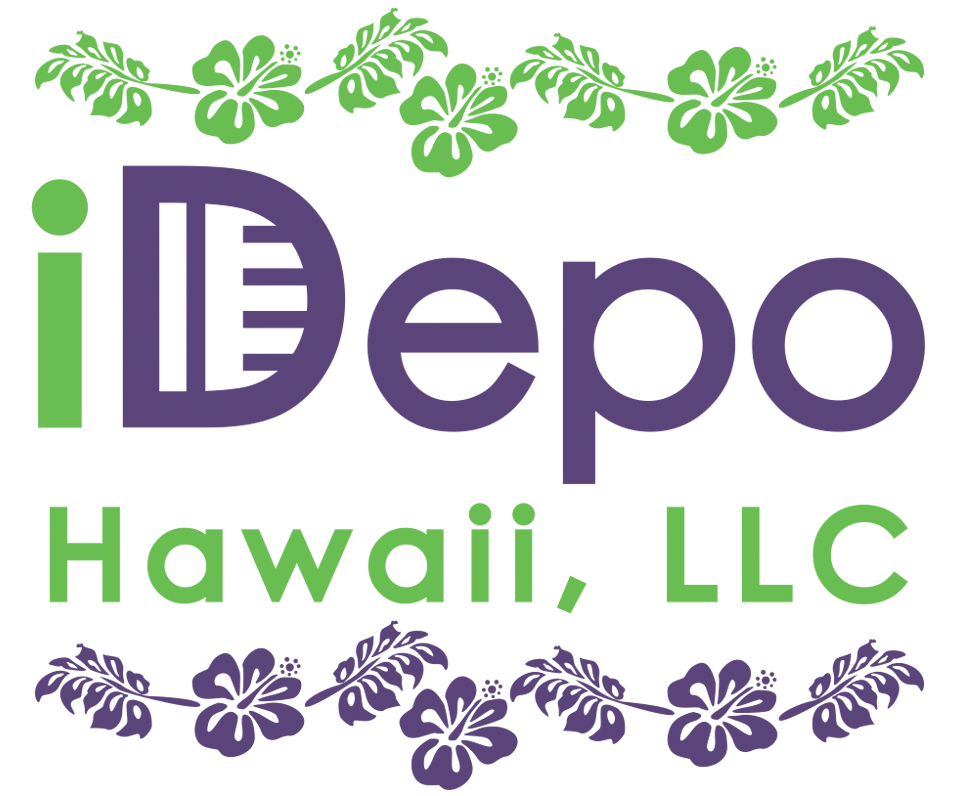 HAPPY NEW YEAR!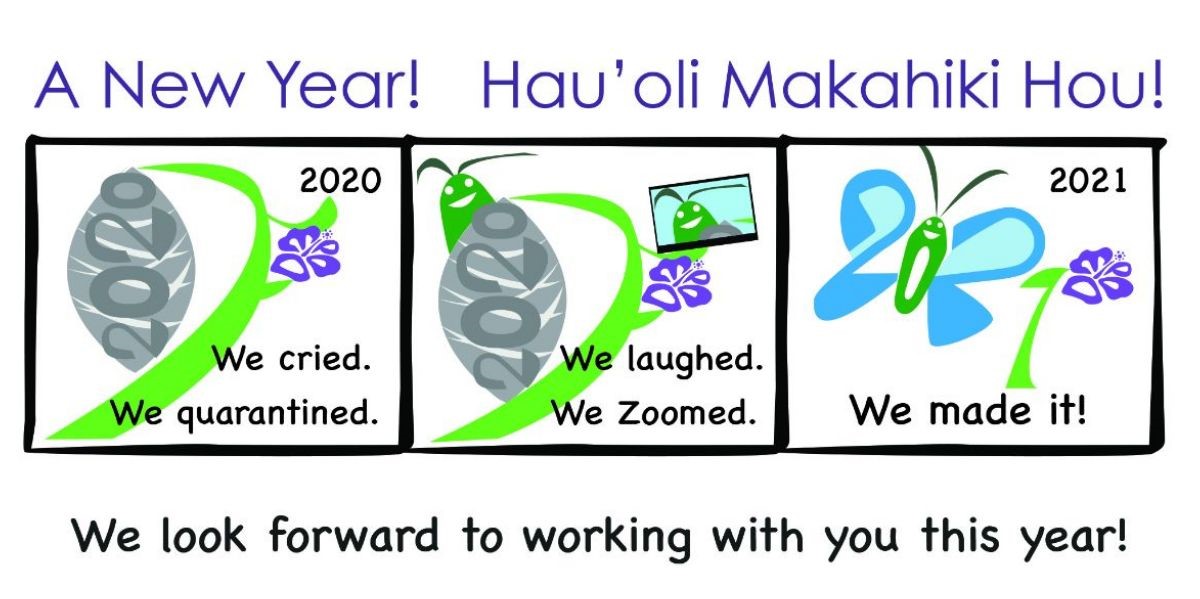 Thank you for supporting small businesses like ours.
Cheers to a new year to make new memories and reach new goals!
See you in person soon or if we can't, we will see you on Zoom!
Your friends at iDepo Hawaii.
Please enjoy our video 2020 Year in Review.
---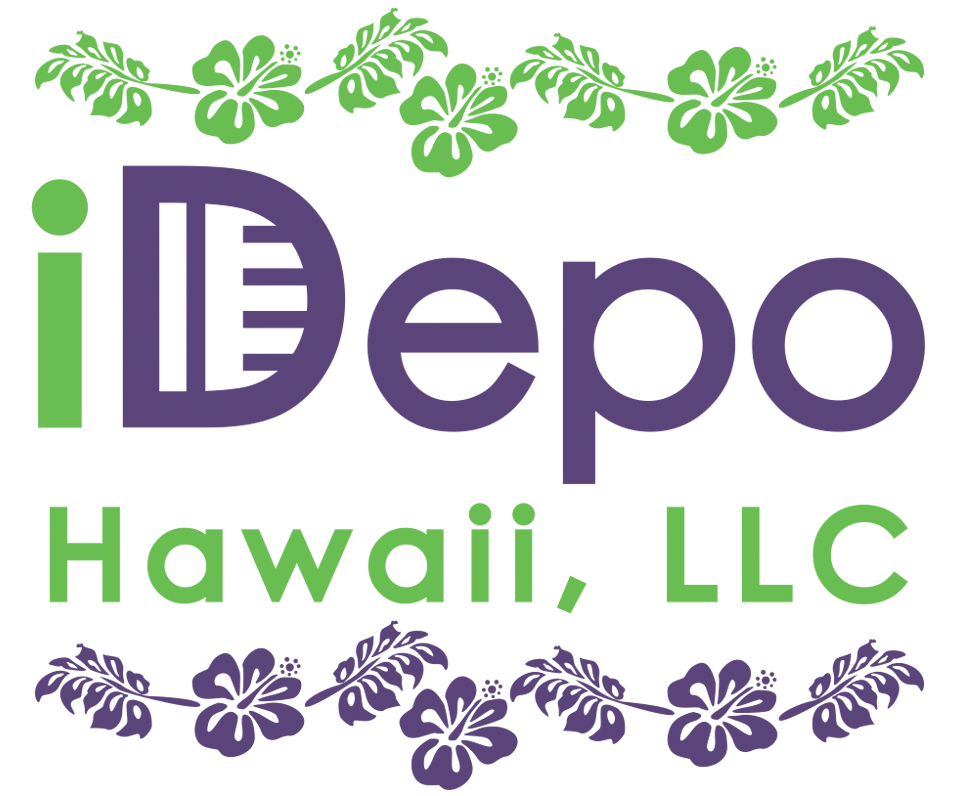 Tips & Tricks Tuesday – Am I Fast Enough?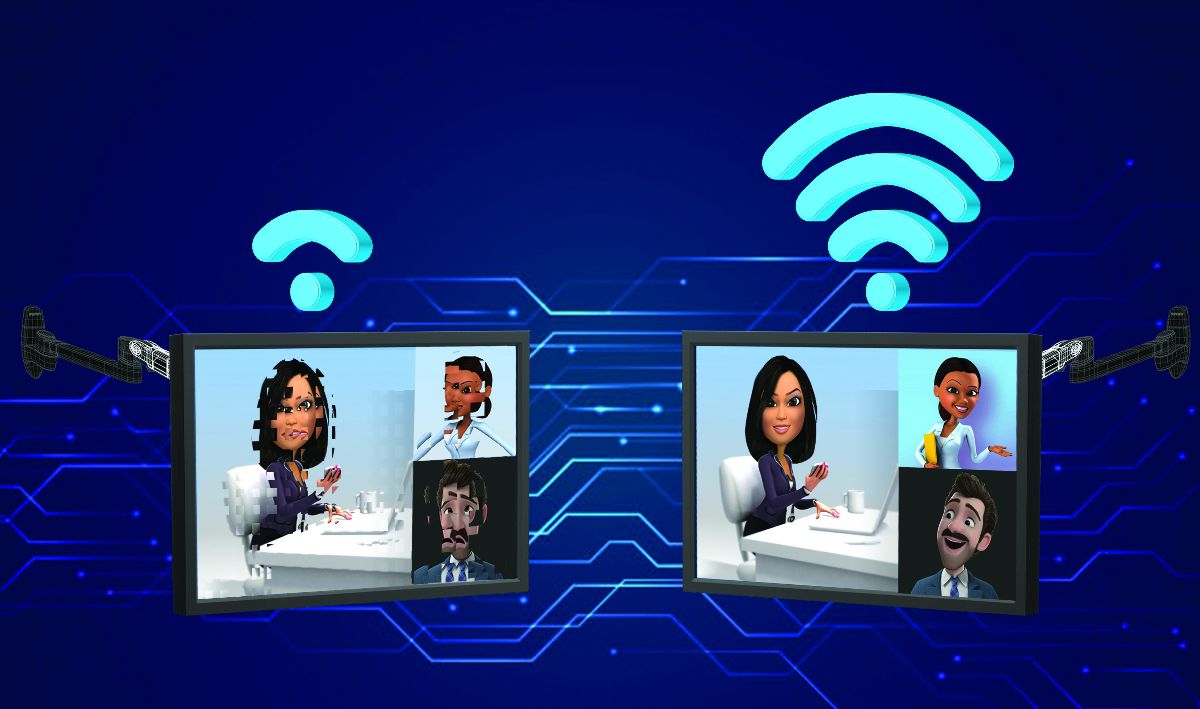 Your doctor says you can do a "virtual visit" with her from your computer. During these challenging times, it's a much safer way to see your physician without having to physically sit in her office just to see if you need a prescription or to get lab results.
But maybe you wonder – will you be able to have a reliable videoconference from home? Is your internet fast enough? And even if you're able to Zoom, WebEx, or videoconference with your friends and family, is your connection reliable and fast enough for your coworkers, doctors, clients, or for depositions and arbitrations? No one likes to be stuck on a frozen screen or have a videoconference drop off during a critical moment.
Here's a great way to check your internet speed to see if you have the bandwidth to conduct virtual meetings, classes, conferences, depositions, mediations, or arbitrations.
Click on the button below and then the Go button when the page loads to learn what speed you are currently using for your internet.
For Zoom one-to-one calls, you will need a minimum of 600 Kbps (a mere
0.6 Mbps) in your download speed and 1 Mbps download speed for a group call. For group video calls, you will need at least 2.5 Mbps to present a clear 1080p resolution.
We hope this tip provides you with the tools you need to bring your business and your productivity up to a whole new level.
Stay safe and healthy, and stay tuned for another of iDepo's Tips & Tricks Tuesday!
Opt in to receive future emails with helpful tips and information.
Sign up for our FREE Zoom deposition training.
---
November 11, 2020
We are proud to announce that Colonel Kay Wakatake, first Japanese-Korean female colonel in the U.S. Army JAG Corps, has been awarded the prestigious NAPABA Military and Veteran Service Award for which iDepo Hawaii nominated her.
As one of the Army's top lawyers, Col. Wakatake, currently serves as the Staff Judge Advocate (General Counsel) for The Surgeon General of the U.S. Army, and the Commanding General of the U.S. Army Medical Command.  In this role, she leads an office of 39 attorneys and paralegals and has supervisory responsibility over more than 300 legal professionals in the delivery of legal services throughout the worldwide U.S. Army Medical Command enterprise.  She has been a role model to many, having overcome racism and sexism in reaching her current position.  She has always maintained her poise and serves as a shining example of the thousands of Asian Pacific Americans proudly serving in the U.S. military.
There is no one else who is more deserving than Col. Kay Wakatake to be awarded this distinguished Military Service award from NAPABA.
Please join us in congratulating and celebrating this extraordinary attorney and amazing woman.
---
November 4, 2020
Link to web story
Operational Changes Coming Soon to South Kohala District Courthouse
KAMUELA, Hawaii – The South Kohala District Court courtroom will be temporarily closing beginning December 1 for all court hearings, however, the courthouse will remain open for other court services. This temporary closure is due to a shortage of courtroom staff.
All current cases will redirected to the Keahuolu Courthouse in Kona and to the Hale Kaulike Courthouse in Hilo. Judge Mahilani Hiatt will be temporarily transferred to Family Court at the Keahuolu Courthouse.
The Third Circuit Court will make every effort to allow for remote hearings where possible.
The South Kohala District Courthouse will remain open to receive documents, process payments, and for other non-court hearing functions.
"We appreciate the community's patience and understanding as we work expeditiously to reopen the South Kohala Courthouse," said Chief Judge Robert D. S. Kim.
Anyone needing assistance may call 808-322-8700 (Keahuolu Courthouse) or 808-961-7470 (Hale Kaulike Courthouse) or email:  skohalafc.3cc@courts.hawaii.gov.
---
August 28, 2020
Our Virtual Services Are Expanding
iDepo Hawaii recently held a six-day remote public hearing/arbitration for the County of Maui which was conducted entirely on Zoom.  The hearing was to hear testimony on opposition to a project proposed by the Grand Wailea Resort in Maui to build on a sacred Hawaiian burial ground.  iDepo Hawaii made this happen by providing the technology with moderators managing the exhibits, assisting stakeholders who were on the call with technical difficulties, and making sure that the entire proceeding went smoothly.
The six-day hearing was the largest meeting iDepo Hawaii has hosted, reported, and moderated since we began helping our law firm clients to go to remote proceedings. This public hearing required a capacity to accommodate 1,000 attendees. Additionally, while the original request was for five days of court reporting, when a decision was made to add a sixth day, iDepo Hawaii was ready to go, providing the moderators, exhibit handling, assisting witnesses to appear via videoconference, and daily expedited transcripts of proceedings reported by stenographic certified court reporters.
In this age of virtual meetings, iDepo Hawaii is available to assist law firms with all types of legal proceedings. We have the expertise and the technical bandwidth to make it seamless to conduct virtual depositions, hearings, trials, arbitrations, mediations, and other necessary meetings.
Please contact us with any questions or needs at: HawaiiCalendar@iDepoHawaii.com.
For Mainland, please email us at info@iDepoReporters.com.
Aloha.
---
July 16, 2020
We are offering Remote Deposition training.  Click on the link below to learn more.
https://idepohawaii.com/zoom-oral-depo-training/
June 8, 2020
Hawaii Disctrict Courts Reopen
https://www.courts.state.hi.us/news_and_reports/2020/06/oahu-district-courts-reopen
May 5, 2020
Hawaii Supreme Court to Hold Oral Argument Remotely
HONOLULU – The Hawaii Supreme Court announced today it will use video conferencing to conduct its May 5 oral argument. This is the first time a Hawaii Supreme Court oral argument will be held via video conference, with the five justices and the parties' attorneys participating from separate locations. The public will be able to view the proceedings live via the Judiciary's YouTube channel.
"During these unprecedented times, conducting oral arguments remotely helps to protect everyone's health and safety, and live streaming provides the public with access to observe the proceeding while current courtroom restrictions are in place," said Chief Justice Mark E Recktenwald.
https://www.courts.state.hi.us/news_and_reports/2020/04/hawaii-supreme-court-to-hold-oral-argument-remotely
03/27/20
The Hawaii State Judiciary is focused on ensuring the safety of all court users and Judiciary personnel in response to the COVID-19 virus. Judiciary representatives are working collaboratively with the Department of Health and other state agencies to ensure our response is timely and appropriate according to the law.
This is a rapidly evolving situation. The Judiciary remains vigilant and continues planning for needed adjustments.
We encourage everyone to consult only official sources of information on COVID-19, including the Department of Health and Centers for Disease Control websites.
Judiciary Updates Regarding COVID-19
https://www.courts.state.hi.us/uncategorized/2020/03/chief-justice-orders-courthouses-closed-to-the-public-except-for-official-court-business
---
03/27/20
State of Hawaii, Disability Compensation Division is closed. There will be no DCD filings until further notice.